Elected Officials
Governor James Payne II
Kecoughtan High School
Sponsored by American Legion Post 48
Lieutenant Governor Zachary Sprinkle
Indian River High School
Sponsored by American Legion Post 280
Attorney General Chris Aquemon
Heritage High School
Sponsored by American Legion Post 34
Boys Nation Delegates
Patrick Gill
WT Woodson High School
Nicholis Ball
Colonial Heights High School
Samsung Scholarship
Joson Ksanznak
Best City
Pershing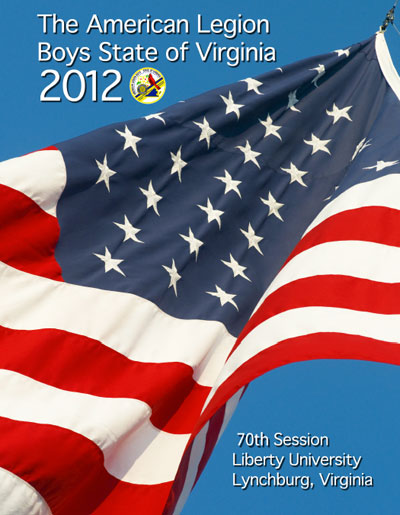 Yearbook
Additional Photographs
Schedule
View the 2012 Program Schedule
Daily Newspaper
Volume 70, Issue 1: Tuesday, June 19
Volume 70, Issue 2: Wednesday, June 20
Volume 70, Issue 3: Thursday, June 21
Volume 70, Issue 4: Saturday, June 23
---
Photo Gallery
View more photos in the Yearbook, on the photographer's website and on our Facebook page.
Proud Sponsors of the 70th Session
The American Legion extends deep gratitude for the private donations and sponsors that made the 70th Session of Virginia Boys State possible. Thank you! To become a sponsor, please visit our sponsorship page.

American Legion Virginia Boys State is grateful for the participation of members and staff of our state government and their commitment to educating the next generation of citizens of the Commonwealth.