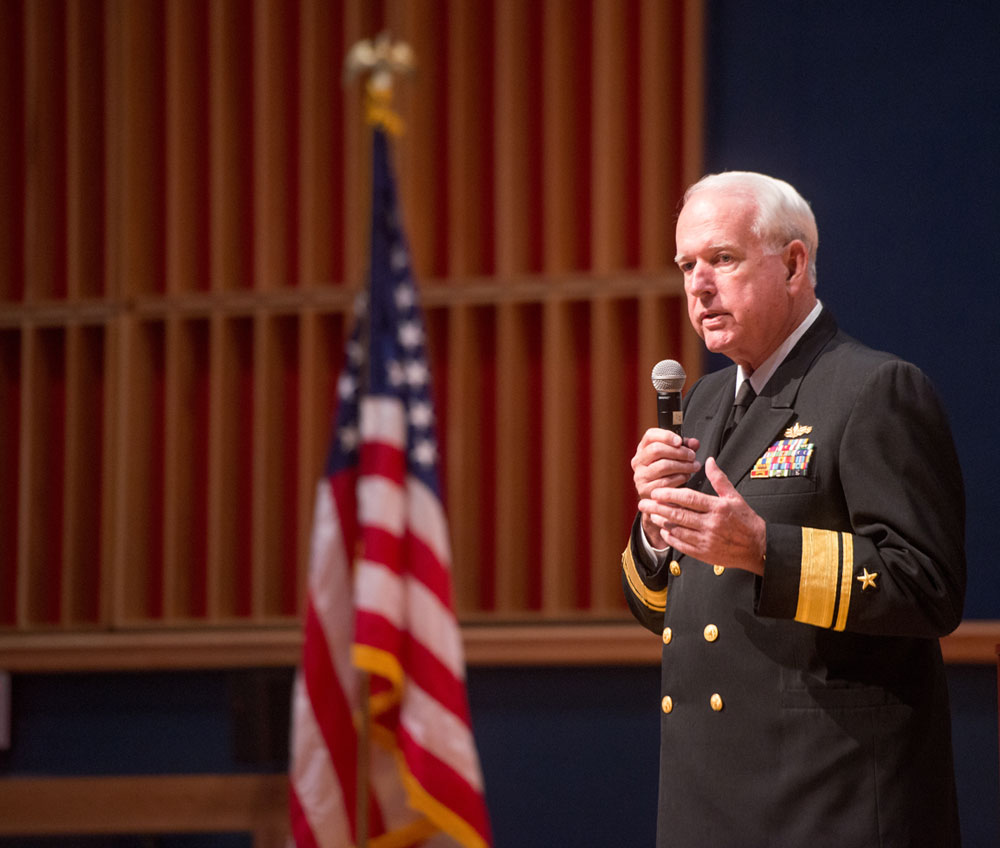 Virginia Boys State provides the opportunity to gain hands-on experience in one of three areas of government. Participants cultivate leadership skills and develop pride in American citizenship.
Program Highlights
Citizens learn the political process through the election process for the offices of the mythical 51st state.
Each delegate is assigned to a political party which has no philosophy or platform until the delegates develop one.
Delegates use the basic laws and procedures of the State of Virginia as a guide for their week.
Speakers from all levels of government provide valuable lessons for the delegates.
A highly qualified staff provides guidance and leadership.
Two delegates will participate in Boys Nation held in Washington, D.C. in July.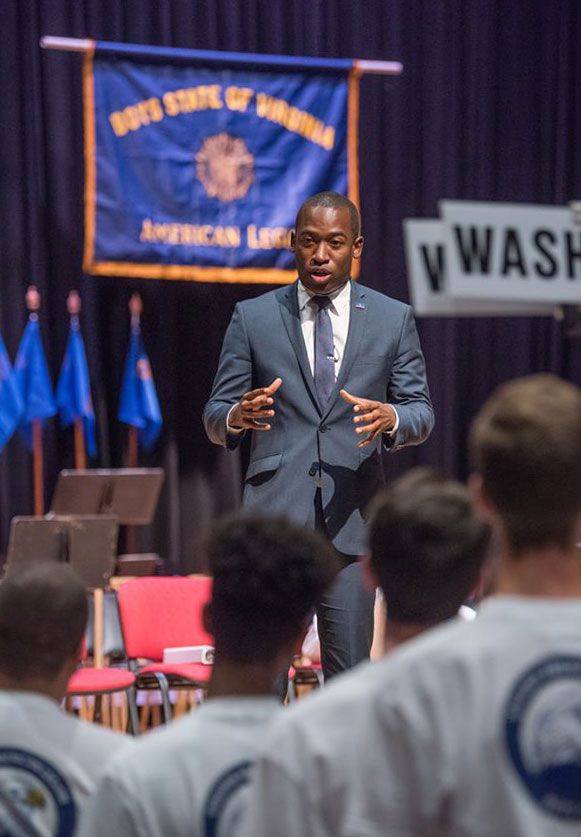 Boys State is among the most respected educational programs of government instruction for high school students. Each participant becomes a part of the operation of his local, county and state government.
At Boys State, participants are exposed to the rights and privileges, the duties and the responsibilities of a franchised citizen. The training is objective and practical with city, county and state governments operated by the students elected to the various offices. Activities include legislative sessions, court proceedings, law enforcement presentations, assemblies, bands, chorus and recreational programs.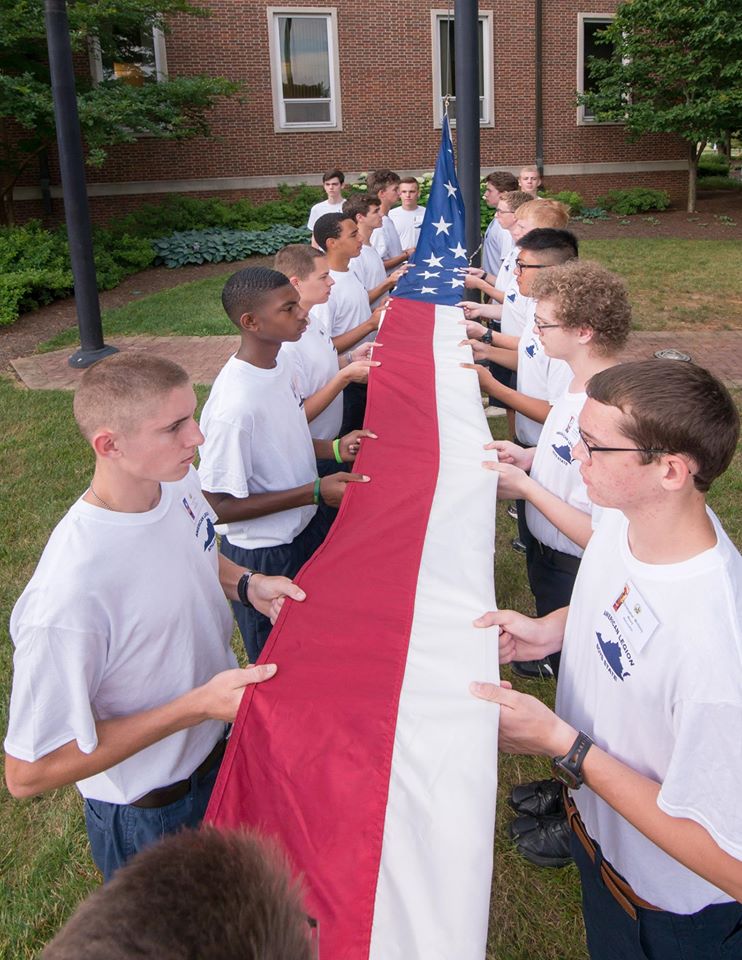 With hands-on experience, you will create an effective political organization, operating from the local through the state level. The government organization provides for such features as city and state elections. The citizens are organized into two political parties: the Nationalist Party and the Federalist Party.
Virginia Boys State is a leadership action program, designed to develop a working knowledge of the structure of government and to impress upon the citizen the fact that our government is just what we make it. Along the way they will have the opportunity to learn the political process. Each level of government will be run by those delegates who are elected to serve. Instruction will be presented on the law and court system, parliamentary procedure and Virginia political history.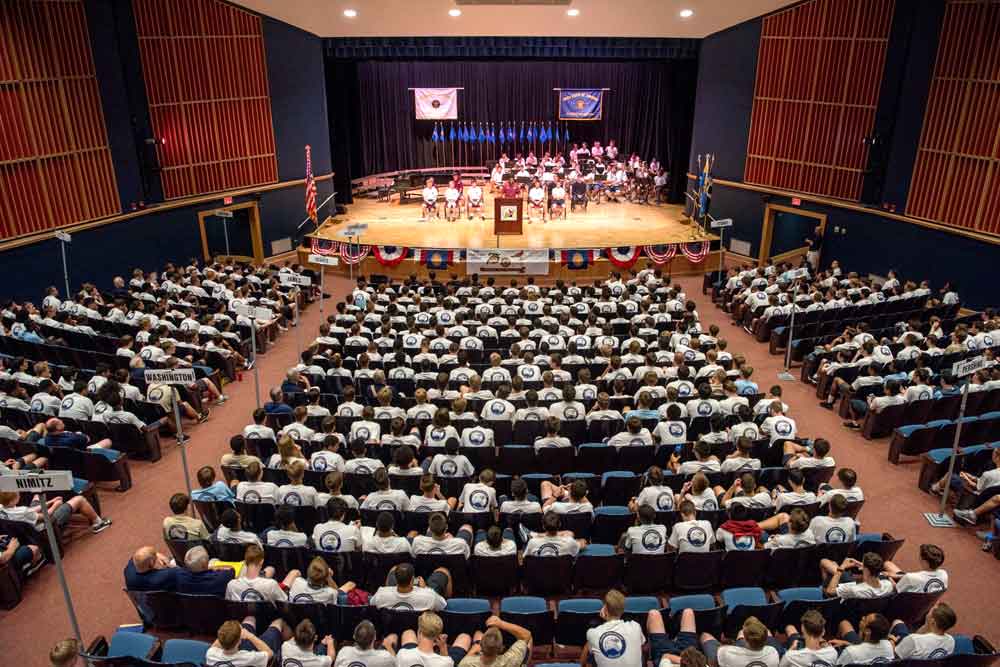 ---
Boys Nation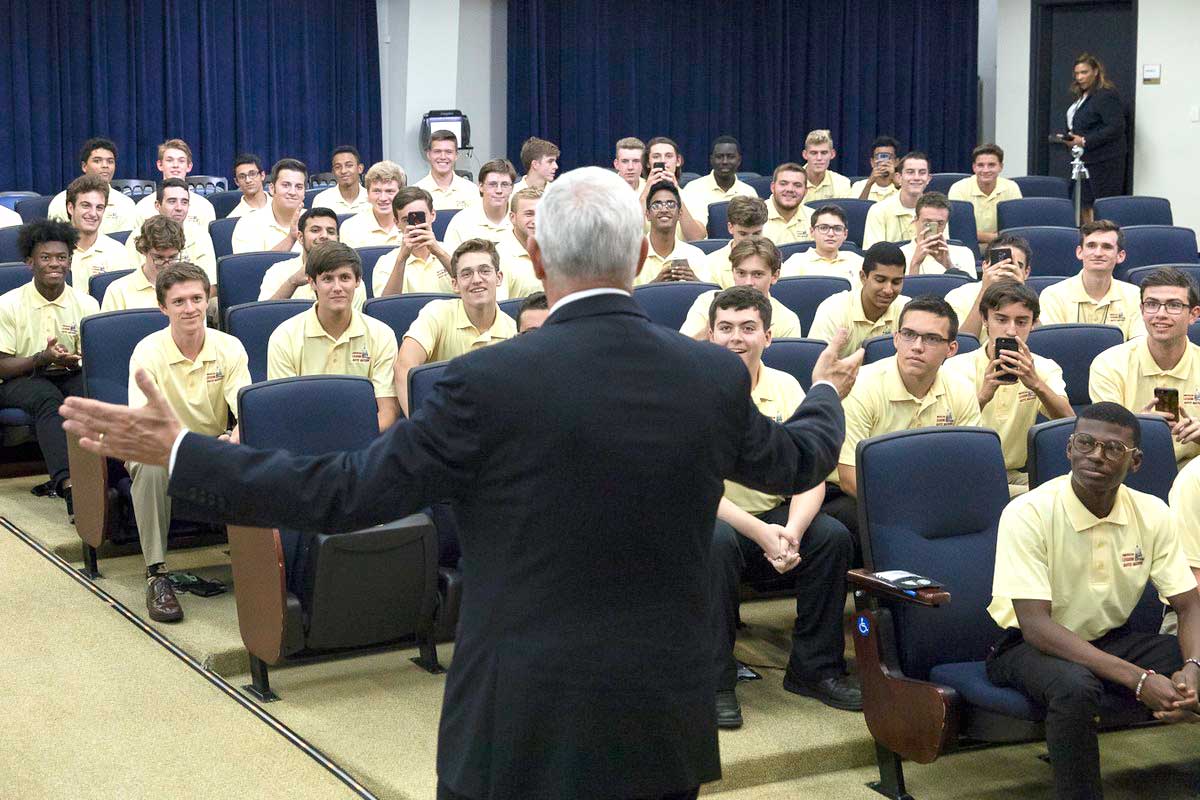 Two senators from each of the 49 Boys States represent their state at Boys Nation in Washington, D.C. each year, and two delegates from Virginia Boys State will have this honor.
At the event, each delegate acts as a senator from his Boys State. The young lawmakers caucus at the beginning of the session, then organize into committees and conduct hearings on bills submitted by program delegates.
Senators learn the proper method of handling bills, according to U.S. Senate rules. Participation in the political process is emphasized throughout the week, including organization of party conventions and nominating and electing a president and vice president.
The week of government training also includes lectures, forums and visits to federal agencies, national shrines, institutions, memorials and historical sites. On Capitol Hill, Boys Nation senators meet with elected officials from their home states.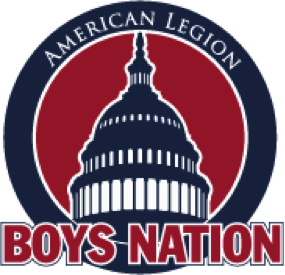 Since Boys Nation began in 1946, a number of its graduates have been elected to public office, including presidents, congressmen, state governors and state legislators. Many others have been inspired to work for the campaigns of individuals seeking public office.
The selection process involves counselor recommendations and a interview process; two senators and two alternates will be selected. The program is held in Washington, D.C. during the month of July. All expenses are paid by The American Legion Boys Nation program.
For more information about Boys Nation, contact The American Legion
Website https://www.legion.org/boysnation
Email boysstate-nation@legion.org
---
Proud Sponsors of Virginia Boys State

The American Legion extends gratitude for all of the private donations and sponsors that make Virginia Boys State possible.

Alexandra Talton
Andrew Yarbrough
Dan and Jennifer Combs
George Blume Estate
Larry Greene
Radford EMS
Radford University
Randy Wheeler
The Estate of Eddie Dentz
Virginia Department of Education
Virginia House of Delegates
Virginia State Police
Virginia Boys State, Inc. is grateful for the participation of members and staff of our state government and their commitment to educating the next generation of citizens of the Commonwealth.
---
Support Virginia Boys State

We thank you for considering a donation of financial support to The American Legion Boys State of Virginia, Inc.
We operate as a tax-exempt not-for-profit educational 501(c)(3) corporation. Since no goods or services are rendered in return for a donation to Virginia Boys State, contributions are fully tax deductible. Check with your tax consultant for more information.
The American Legion Boys State of Virginia provides young men with a broad understanding of the privileges and responsibilities of citizenship and a better understanding of how our government works. It is expected that each citizen will take the ideas and knowledge he has gained through Virginia Boys State and apply them in his own high school and community.
During the week of Boys State, citizens participate in a wide variety of educational and recreational activities and hear inspirational talks from both state and national leaders. Your donation funds nationally known speakers who appear at Virginia Boys State. In addition, your donation assists with registration fees for eligible delegates and funds college scholarships. A small portion of your donation also funds Boys State recruiting, administrative costs and various special projects, which enhance the Boys State experience.
How to become a sponsor
Sponsorship is an excellent way to show your support for Virginia Boys State. Your business or organization can become a sponsor of Virginia Boys State; you can also become a private sponsor. Our three levels of sponsorship are:
Commonwealth Sponsors (donations $1,000 and above)
Cardinal Sponsors (donations $500 to $999)
Dogwood Sponsors (donations $100 to $499)
The benefits of becoming a sponsor include knowing that you are investing in the future of some of Virginia's finest young men. We recognize all of our sponsors on the back cover of the commemorative annual that each participant receives at the end of the session.
To make a donation electronically, please use the PayPal button below. PayPal is a safe and easy way to make a donation to Virginia Boys State. The service allows anyone to donate in any way they prefer without sharing financial information.
To inquire about sponsorship, please contact the Virginia Boys State Treasurer:
Larry D. Greene, CPA,
Post Office Box 639
Montross, VA 22520
Phone: 804-493-8955
Email: treasurer@vaboysstate.org
---