75th Session of Virginia Boys State
June 18 - 24, 2017 at Radford University




















2017 is the 75th Anniversary of Virginia Boys State
Virginia Boys State is a non-partisan program hosted by The American Legion at Radford University. June 2017 marks the 75th Session. Participants cultivate leadership skills and develop pride in American citizenship.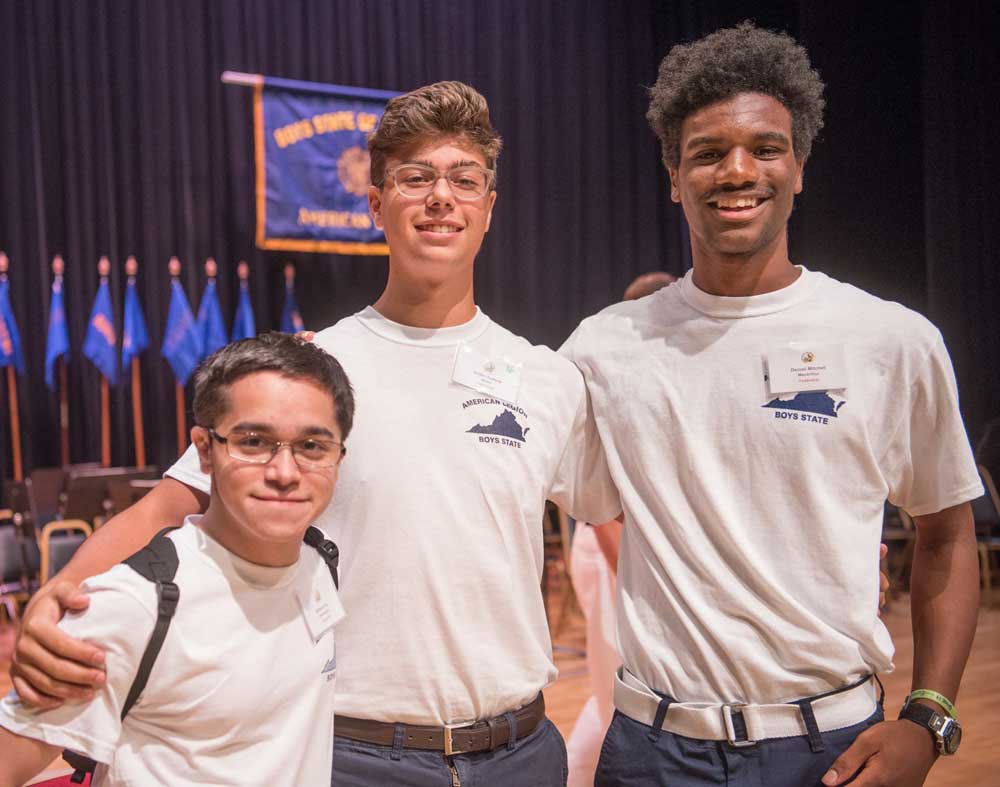 ALBS Atty General Matthew Hua, Lt Governor Jordan Teaford and Governor Denzal Mitchell (left to right) © VA Boys State
75th Session
2017 Elected Officials
Governor
Denzal Mitchell
Northumberland High School
American Legion Post 117
Lieutenant Governor
Jordan Teaford
King George High School
American Legion Post 89
Attorney General
Matthew Hua
Jeb Stuart High School
American Legion Post 225
---
---
A Week That Shapes a Lifetime
Tom Brokaw, the former anchor of NBC Nightly News, was elected governor of South Dakota Boys State in the summer of 1957. View past Virginia Boys State governors.
---
Virginia Boys State - A Week That Shapes a Lifetime
---