73rd Session of Virginia Boys State
June 21 - 27, 2015 at Radford University

















How to Apply
Using the map below, locate your hometown, city or county to determine your district. Contact your district chairperson for the rest of the application process. Each district has a unique process so be sure to contact the correct chairperson.
Review this material - eligibility, selection process and the application process. There is lots of useful information throughout this website.
Info for high school counselors.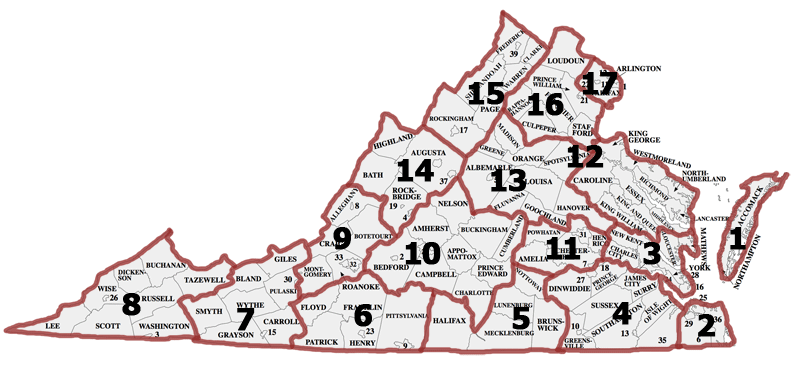 Click on the map to view district chairpersons and your point of contact. If the map is wrong, email info@vaboysstate.org. Thank you.
If you have any problem getting in touch with your district chairperson, let us know.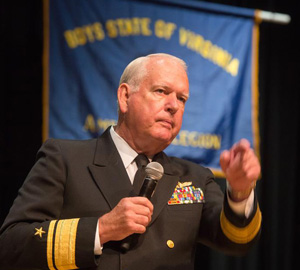 Rear Admiral William Cobb US Navy (Ret)
gives the keynote address Sunday night
© AWP and VA Boys State
About Virginia Boys State
American Legion Boys State is among the most respected educational programs of government instruction for high school students. Each participant becomes a part of the operation of his local, county and state government.
At Virginia Boys State, participants are exposed to the rights and privileges, the duties and the responsibilities of a franchised citizen. The training is objective and practical with city, county and state governments operated by the students elected to the various offices. Activities include legislative sessions, court proceedings, law enforcement presentations, assemblies, bands, chorus and recreational programs.
What you will do at Boys State
You will create an effective political organization, operating from the local through the state level. The government organization provides for such features as city and state elections. The citizens are organized into two political parties: the Nationalist Party and the Federalist Party. Read more >>
If you have any problem finding what you are looking for, let us know.