For Parents
Important Information About Boys State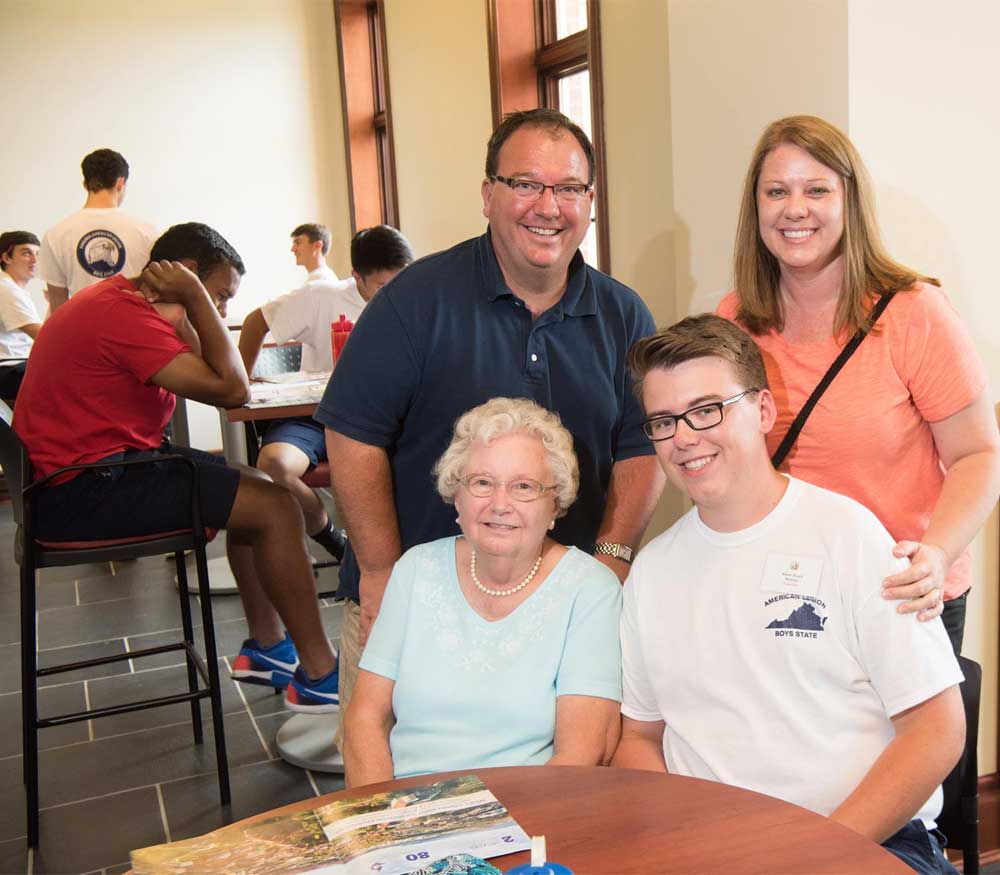 A proud family visiting Virginia Boys State
© ALBS
This is a educational program. It is not a sports camp. It is a highly structured instructional program in local and state government.
We operate under a strict set of rules which must be accepted by each potential delegate. Parents of delegates need to understand how the program operates and what type of students will be attending. Although it is not a "boot camp", we do utilize moving about the campus in a military-like manner in order to maintain order and discipline.
We also conduct roll calls to make sure everyone is accounted for at all times. Many traditions are found at Boys State. The American Legion creed "For God and Country" is taken very seriously. Each session is opened and closed with prayer. The pledge to the flag of our country and other flag ceremonies are conducted. We respect all religious beliefs. No one is forced to participate in any religious or patriotic ceremony.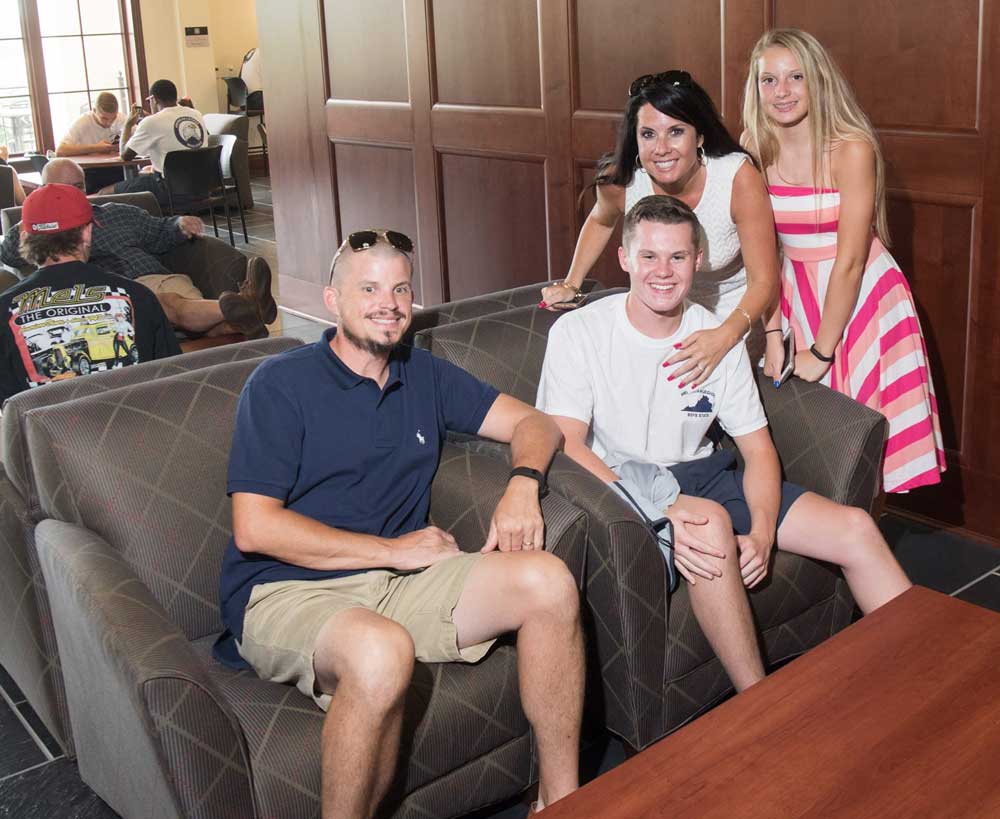 Another proud family visiting during the 75th Session
© ALBS
The American Legion Boys State program does not receive Federal, State or other public funds. All monies are raised through the local Posts. Our counseling staff are all volunteers.
You are invited to attend:
College Day on Friday from 3—5:00 pm
Plan to talk with representatives about the admissions process, college life, scholarships and financial aid.
Family Night is Friday from 5—10:00 pm
Enjoy dinner with Boys State citizens and Boys State staff on Radford University campus (cost of the meal is $11.95 per person and includes tax). Dinner is followed by a parade, program ceremonies, a special address, presentation of awards and scholarships, announcement of Boys Nation Senators, and a musical presentation.
The Graduation Ceremony is on Saturday
Saturday Schedule of Events
9:00 am — Religious Services

9:30 am — Special Music Presentation

9:50 am — Report by Boys State Governor

10:00 am — Graduation Program, Awards and Recognitions

10:30 am — Farewell Address

11:00 am — Grand Finale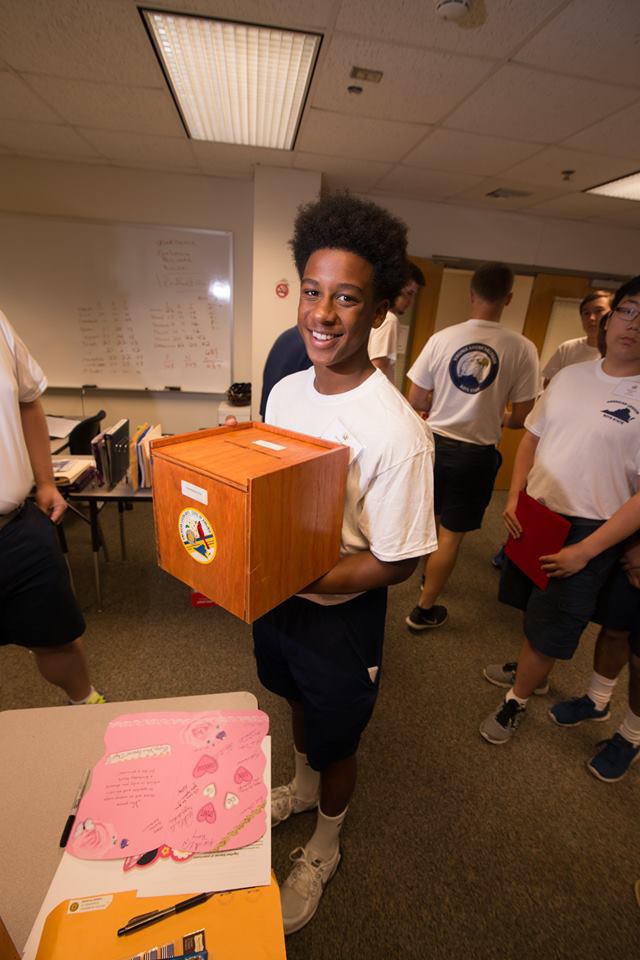 Voting
© ALBS
How to contact your son:
Via U.S. Postal Service
Letters

RU Conference Services
c/o Boys State of Virginia
[Student Name]
Post Office Box 6911
Radford, VA 24142

Packages

RU Conference Services
c/o Boys State of Virginia
[Student Name]
501 Stockton Street
Radford, VA 24142
Via Telephone
Virginia Boys State Admin & HQ
9am — 10pm
540-831-XXXX (updated prior to next session)
Fax
540-831-XXXX (updated prior to next session)
After Hours Emergency
10pm — 9am 540-831-5500
(Radford University Police Department)
Physical Address
Radford University
801 East Main Street
Radford, VA 24142