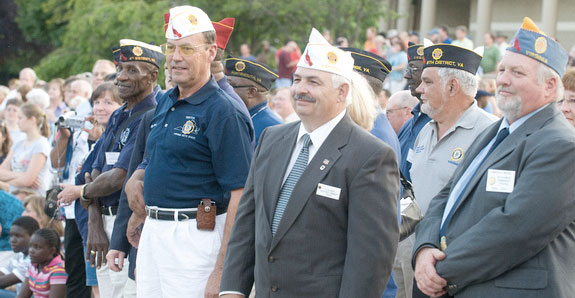 © AWP and VA Boys State
Friday Night is Legion Night!
Parents and legionnaires are invited to visit Boys State and get a first-hand look at the program.
Reservations are not required.
College Day activities start at 3:00 pm in the College of Business and Economics [COBE] building, 3rd Floor, Radford University. Parents are encouraged to attend to meet with college representatives (directions).
3:00 - 5:00pm — Guests arrive
5:00 - 6:30pm — Dinner with Boys State citizens and Boys State staff in the Muse Dining Hall (cost of the meal is $12.69 per person and includes tax)
7:00pm — Flag Lowering Ceremony in the stadium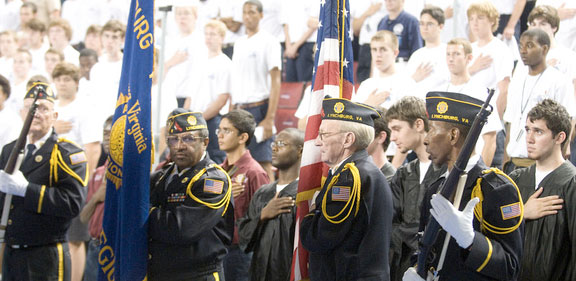 © AWP and VA Boys State
7:30pm — Boys State Parade
8:05pm — Rulings in Moot Court Completion
8:15pm — Report from Boys State Legislators
8:30pm — Special Address
8:45pm — Presentation of Scholarships and Samsung Award, Announcement of Boys Nation Senators
8:45pm — Special Musical Presentation
9:00pm — Legion Program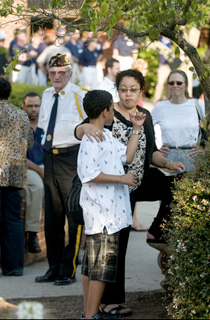 © AWP and VA Boys State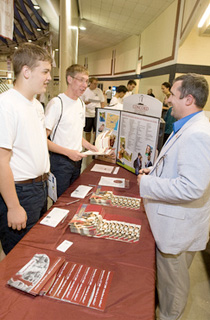 © AWP and VA Boys State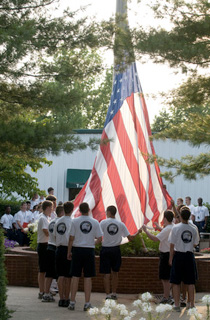 © AWP and VA Boys State