For Virginia Boys State Counselors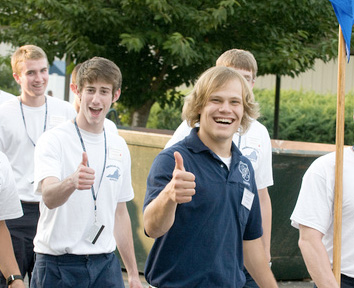 © AWP and VA Boys State
One of the secrets to the success of Virginia Boys State is the group of outstanding counselors who enjoy working with Virginia's future leaders.
To apply to be a Boys State Counselor, meet these criteria:
Be at least 18 years of age
If you attended Boys State, there must be at least one year between attendance at Boys State and serving as a counselor
Have no criminal record
Undergo a background check
All, as a result of our move to a new facility and several nationwide cases involving programs where crimes against children have surfaced, we are requiring background checks of all staff members who are involved with the boys of Boys State. We must attest to Radford University that all Virginia Boys State counselors are of the highest caliber and no individuals with criminal histories involving crimes against children, are volunteers with Boys State. Bottom line, this process is to protect the program, you, and the participants. All information once verified will be destroyed. I realize this is new to some, but rest assured we are doing our best to make this as simple a process as possible, one that protects your information and your confidentiality.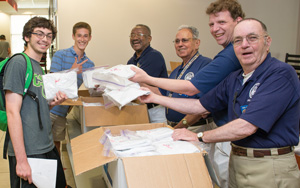 © AWP and VA Boys State
Note that preference is given to Legion members and Sons of American Legion members.
Virginia Boys State Counselor Application
If you have any questions, contact Chief City Counselor:
Jarad Phelps: counselors@vaboysstate.org
Mail the completed application to:
Jarad L. Phelps
10815 King Nobel Lane
Bealeton, VA 22712