College Day
Friday, June 21, 2019 from 3-5:00 PM
Kyle building, 3rd floor, Radford University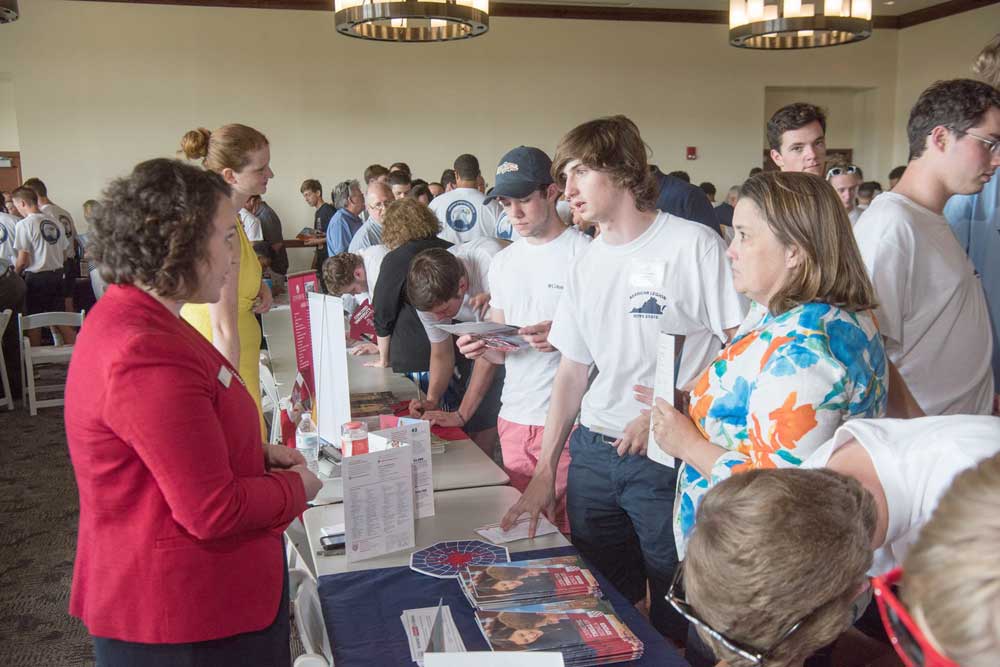 Parents are encouraged to attend College Day
© ALBS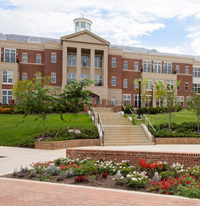 Kyle - College Day is on the 3rd floor
College Day is an opportunity for citizens of Boys State to talk with representatives from colleges and universities from across the country about the admissions process, college life, scholarships and financial aid.
College Day takes place on Friday from 3-5:00 PM in the Kyle building, 3rd floor, Radford University (directions).
Parents are encouraged to join their sons on College Day.
Contact the College Day Coordinator if you have questions.
These schools participated in College Day 2018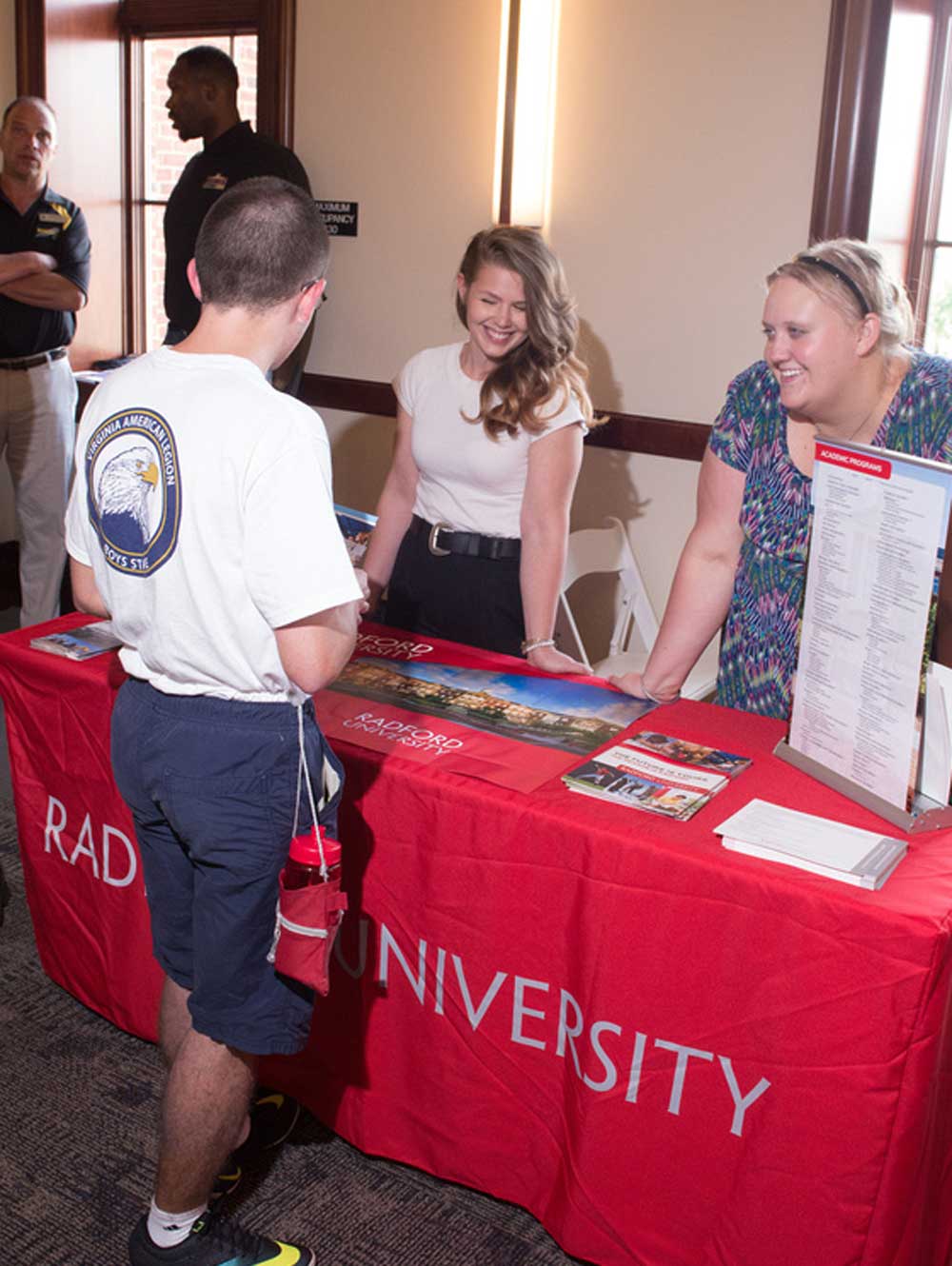 © ALBS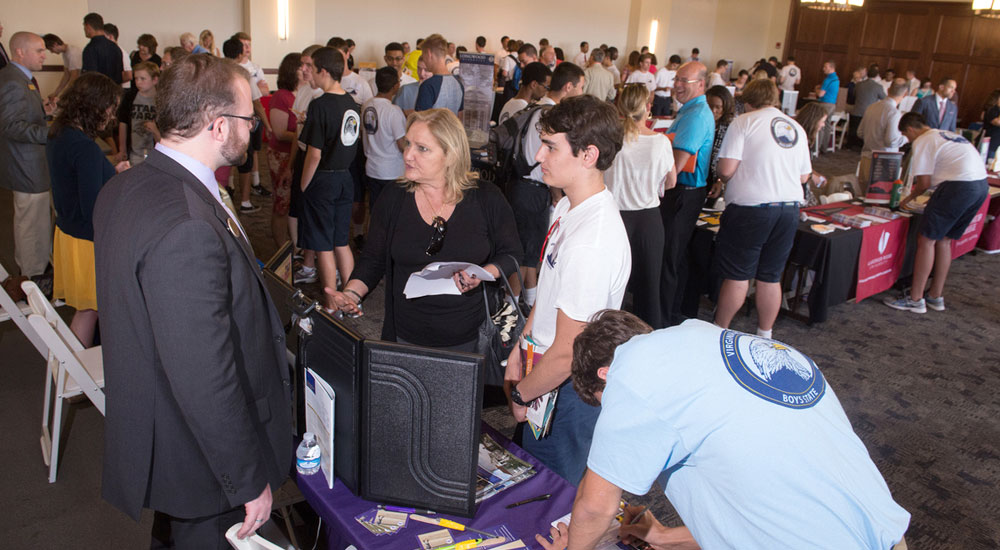 Parents are encouraged to attend College Day
© ALBS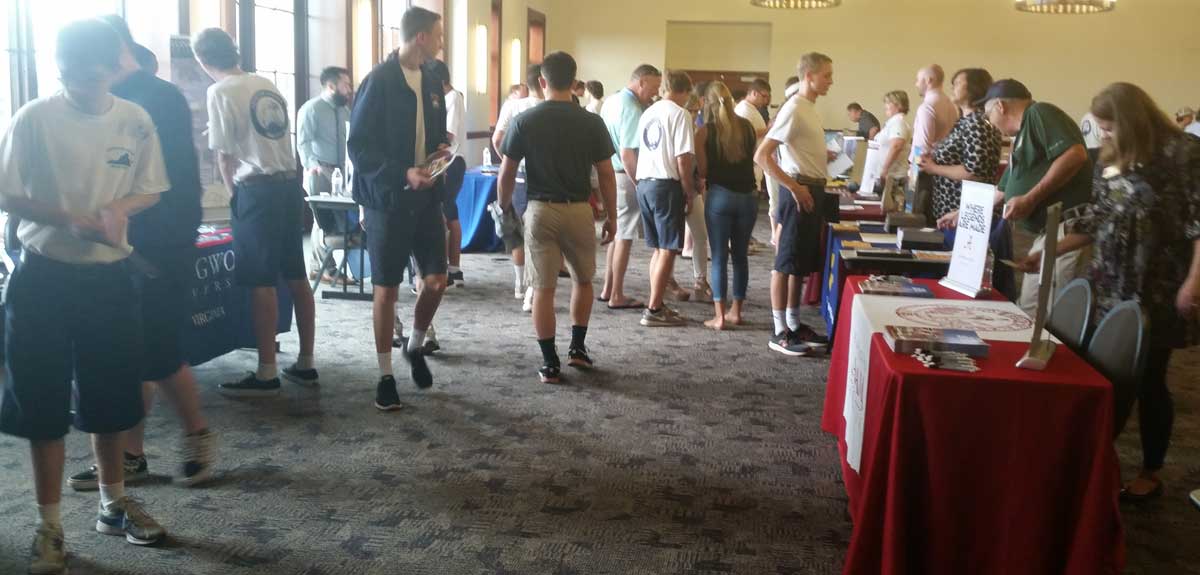 Main Room (upstairs) at College Day 2018
© ALBS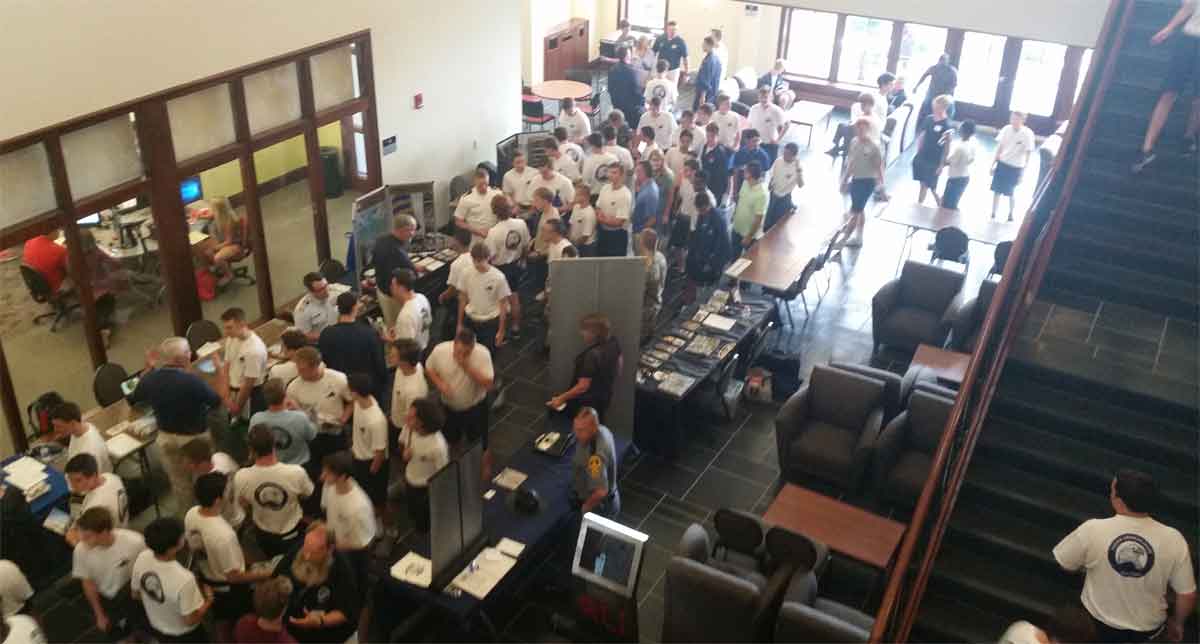 Busy hallway showing some of the participants at College Day 2018
© ALBS
---
University of Mary Washington Fee Waiver
Congratulations on your selection to participate in the Virginia Boys State program this past summer! What an honor to be chosen for this unique and transformative experience! In recognition of your accomplishment, the University of Mary Washington is pleased to offer you an application fee waiver equivalent to the fifty dollar fee. To use this waiver, please complete your Common Application and on UMW questions, when asked if you have a school specific waiver, please select code UMW66.

We know that you are the type of student that will engage other students and contribute to our community on many different levels. If you have not already experienced UMW through a visit, I encourage you to plan some time on our campus either through a daily information session and tour or open house. Consider scheduling an interview this fall. Not only will this allow you to connect with your personal admissions counselor but this will also put you in a pool for institutional scholarships in addition to merit or curriculum based awards you may qualify for upon admission.

We look forward to considering your application for admission to UMW!

Sincerely,

Melissa Yakabouski
Director of Undergraduate Admissions
University of Mary Washington