Letter from the Director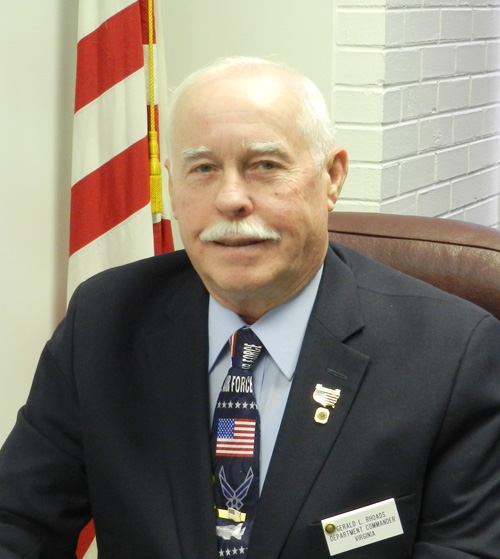 Director, Gerald Rhoads
On behalf of the almost three million members of The American Legion, I urge you to consider attending this outstanding program. If you decide this is a program that you are interested in attending please contact your Guidance Counselor or local American Legion post, indicating that you are interested in attending. I'm certain you will not be disappointed.
American Legion Boys State is an experience that you will remember for a lifetime. It has been the springboard for many careers in public service. For some, it has been an opportunity to develop friendships, camaraderie and to share experiences in a common fraternity that extends long after the on-site program ends.
This program is not a sports camp or summer camp, however it is an intense week of studying, and forming city and state government. You will experience government in a practical sense by actually participating in it. Boys State is a leadership action program which teaches government, its structure, and proves that government is just what you make it.
As you browse the web site you will find a full schedule of events for this week of instruction. The Virginia program is recognized as one of the "top" programs in our nation.
There are a few important points that you should keep in mind if you decide to attend this program:
There is a selection process you will have to complete through your local American Legion Post.
If you are accepted, you are required to attend the entire program through graduation on Saturday, If you cannot attend the entire week please do not apply.
Only the Director of The American Legion Boys State program may approve early departure from the program.
Gerald Rhoads
Director, Virginia Boys State of The American Legion
(757) 484-7484 (home) • (757) 537-0646 (mobile) • director@vaboysstate.org