Virginia Boys State Application Process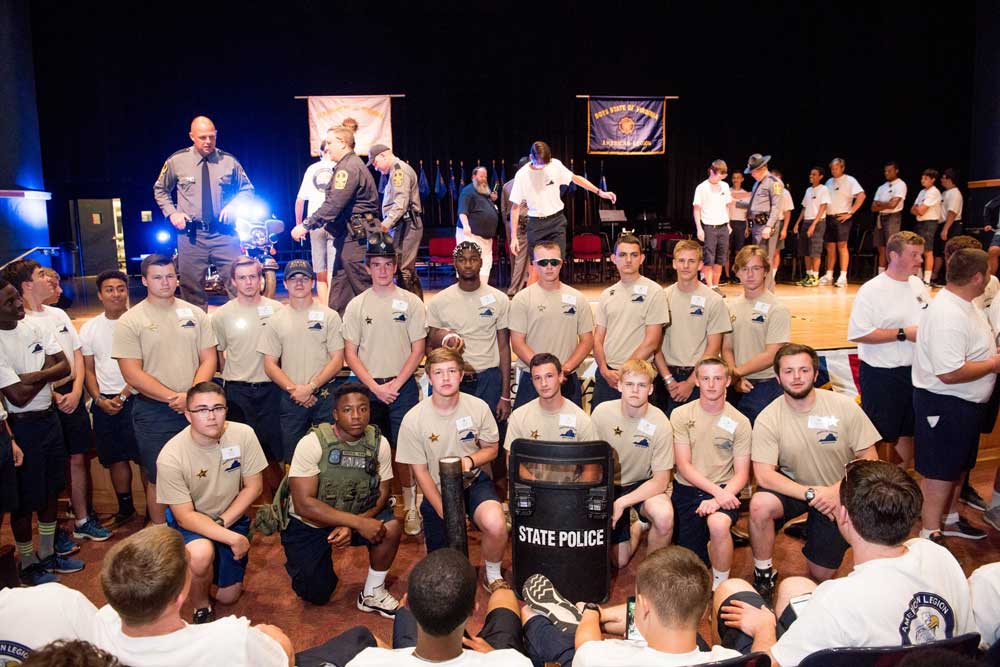 Boys State Sheriffs and State Police demo
© ALBS
Step One
For parents and eligible candidates
Using this District Chairperson Locator list, approach the person listed to indicate your interest in attending Boys State. Your contact will guide you through the application process which includes his or her submission of the sponsorship application [PDF] (updated 3/26/2018). Be sure to read about our selection process.
For sponsors — chairpersons, high school personnel and American Legion post personnel only
Submit an Application for Sponsorship [PDF] (updated 3/26/2018) along with the application fee ($400.00 per delegate).
Money that accompanies the Application for Sponsorship must be sent to the registrar prior to filling out the online registration form (in step two).
The registrar will send you the registration numbers for your candidates, and the user name and password needed to complete the online registration along with your receipt.
Virginia Boys State Registration Process
Step Two
To be completed by the Boys State chairperson and in some cases the high school guidance counselor
Click on the "Register Delegates Now" button and enter the username and password sent to you by the Registrar (credentials are provided after the application and payment is received).
Register the delegate(s) using the registration number(s) provided by the Registrar.
You will see a confirmation page upon successful registration. You will also receive a registration receipt for each delegate registered (sent to the Post representative email address).
Only Legion Post Boys State chairpersons and in some cases, high school guidance counselors, are authorized to complete online registration.
Registration is for 76th Session is closed
Contact Registrar Linden Dixon regarding any changes or updates.